Article originally posted on www.insuranceneighbor.com

(opens in new tab)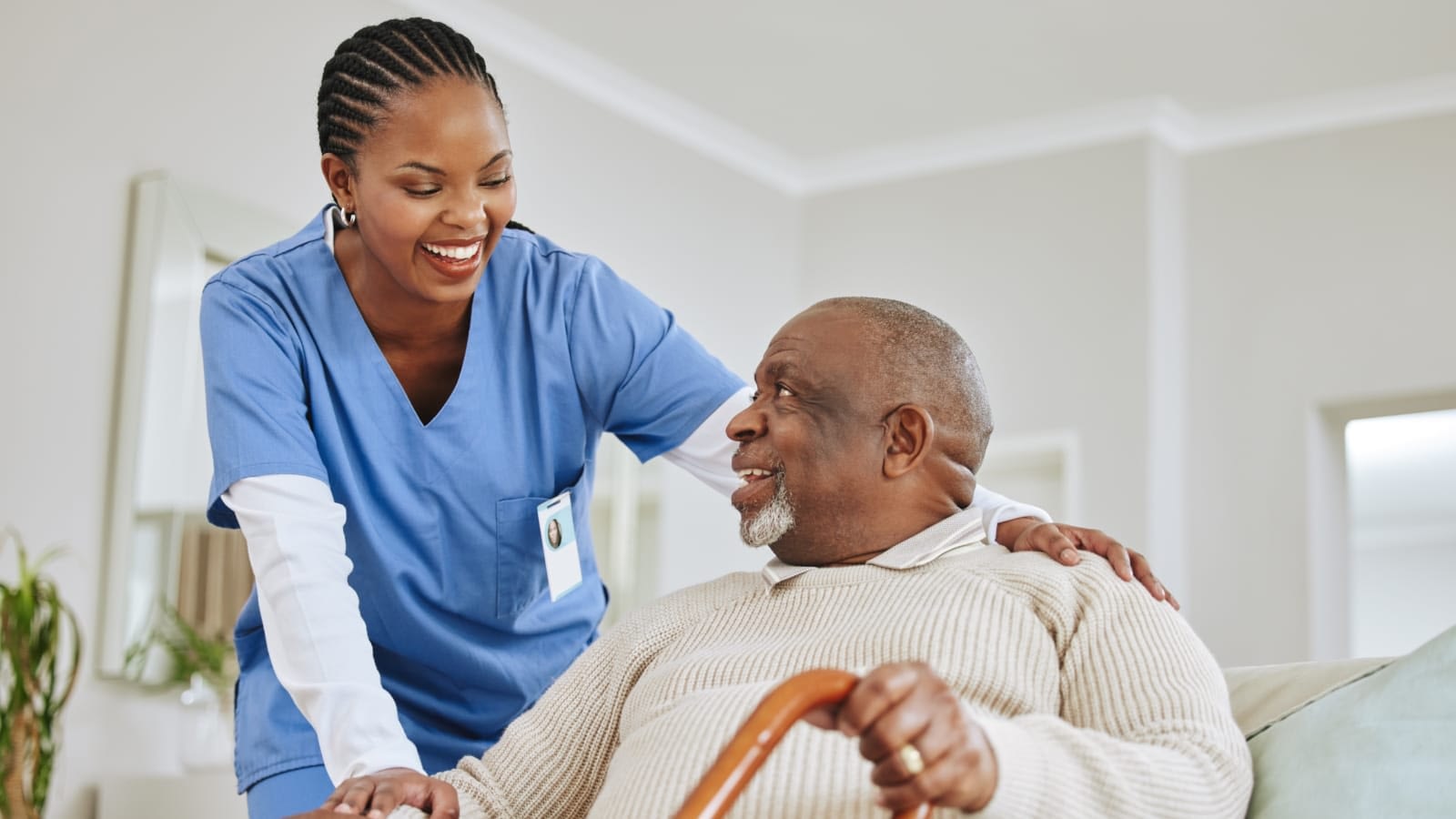 If you have an elderly relative or a younger person with physical or mental limitations, you may need to find a caregiver. Every situation requires a specific level of training to provide the support your loved one needs. The caregiver becomes part of your family and choosing right could not be more important.
What Type of Caregiver is Right for Your Loved One?
Depending on the health condition of your family member, you may require a specific level of training. While some elderly people need basic support, such as cooking, light housekeeping, shopping, and other tasks, others may need a medical professional.
Personal Care Aides: These caregivers do not hold a license but may have experience caring for the elderly. For an older person who needs a range of help in daily tasks, such as preparing meals, dressing, bathing, or the bathroom, and a supportive individual who often becomes a trusted friend, this may be the type of caregiver ideal for some older adults.
Home Health Aides: These caregivers have been trained to monitor the health of your loved one, while providing support in meal preparation, dressing, bathing, and bathroom.
Licensed Nursing Assistants: These medical professionals help with all home basic support, as well as tracking the health condition of a patient by monitoring their vitals, and provide mobility assistance, sending reports to doctors or nurses.
Certified Nursing Assistants: A CNA has been trained and must pass a certification examination. The requirements vary state to state, but in most cases, 75 to 100 hours of training is mandatory. The CNA can monitor the health conditions of an elderly patient or younger person with mental or physical issues that require support. These professionals also provide personal care services for bathing, bathroom, feeding, and tasks such as changing bed linens and serving meals to the patient.
Skilled Nursing Providers, or Licensed Practical Nurses: A trained medical professional, these caregivers provide medical monitoring, IV medication administration, tube feedings, administering injections, changing bandages on wounds, and other services. Depending on the type of training, these professionals may also provide support in the form of physical therapy, speech therapy, or other specialty.
Registered Nurse: An RN is a highly trained medical professional with a degree in nursing and is certified by the state. An RN can administer medications, assist doctors in caring for patients, and operate various types of medical equipment.

The Search for the Ideal Caregiver

You have several methods by which you can find candidates to care for a loved one. The ideal person is compassionate, caring, and has passed a background check. If you use an agency, interview several candidates before you decide. A person referred to you by a friend or family member who has used their services allows you to bypass many challenges. If you are using an agency, you can be confident that the candidates have been background checked, and an agency typically will have several caregivers who have experience with the specific needs of your loved one.

Will Medicare Pay for a Caregiver?

Medicare may pay for a caregiver under specific circumstances but does not pay for 24-hour home care. The services provided through the Medicare system are part-time or intermittent. Other services that can be accessed through your Medicare plan include occupational therapists, physical therapists, and skilled nursing care, but only on a part-time basis. The services provided must be less than seven days a week, less than eight hours a day, and for 21 days or less.

If you need help sorting out what your loved one needs regarding in-home care, and how your Medicare benefits can assist you, reach out to your local insurance agent.
Filed Under: Medicare
|
Tagged With: Medicare